Currie & Co.
Currie & Co., Portland Cement Manufacturers, Merchants, and Agents, &c., 27, Wellington Street ; telegraphic address, "Currie, Glasgow".—
The firm of Currie & Co. (of which Mr. John P. Currie is the sole principal), was established in Queen Street, in the year 1873, and the business was removed to 27, Wellington Street, in 1880. The trade is a comprehensive one, for it embraces the following important commodities : London Portland Cement, Carlisle Plaster of Paris, Keene's cement and terra alba, Scotch and Irish limes, slates, fire-clay goods, pavement, crushed granite, coal and limestone, freestone, &c.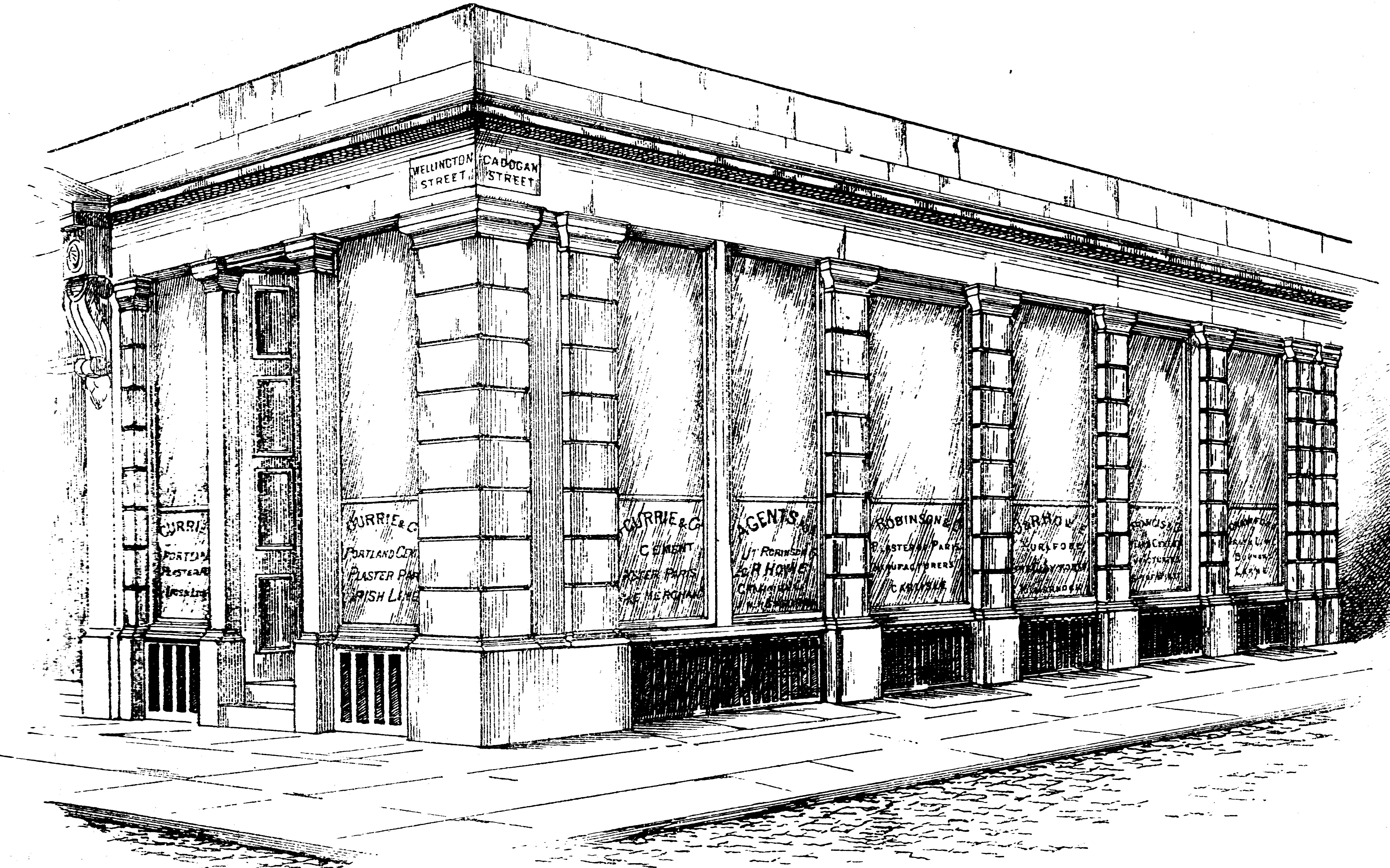 The firm are the sole agents for Adie's cement testing plant, and Arnold's testing patents. Their Portland cement is that of the "Eagle brand, London". Currie & Co. have the most extensive connection in their line, which extends all over Scotland, and includes the principal contractors and builders, as well as public corporations, &c., to be found within this area.
It is well known to all engaged in contracting, building, and paving operations that there are nearly as many qualities of cement as there are makers ; and, therefore, in all important undertakings great care has to be exercised in selecting the best and most enduring material. The "Eagle Portland Cement" enjoys a high reputation ; consequently, the demand for it is correspondingly large, and in this commodity alone the firm of Currie & Co. do a very extensive business. The other materials in which they deal are equally high-class, and such being the case the firm have no difficulty in securing orders. The business is steady and reliable, and it is admirably worked, and the commercial status of the house is in all respects first-class. The offices are at 27, Wellington Street, and the stores and stable at St. James's Street and Clarence Street, Kingston, S.S.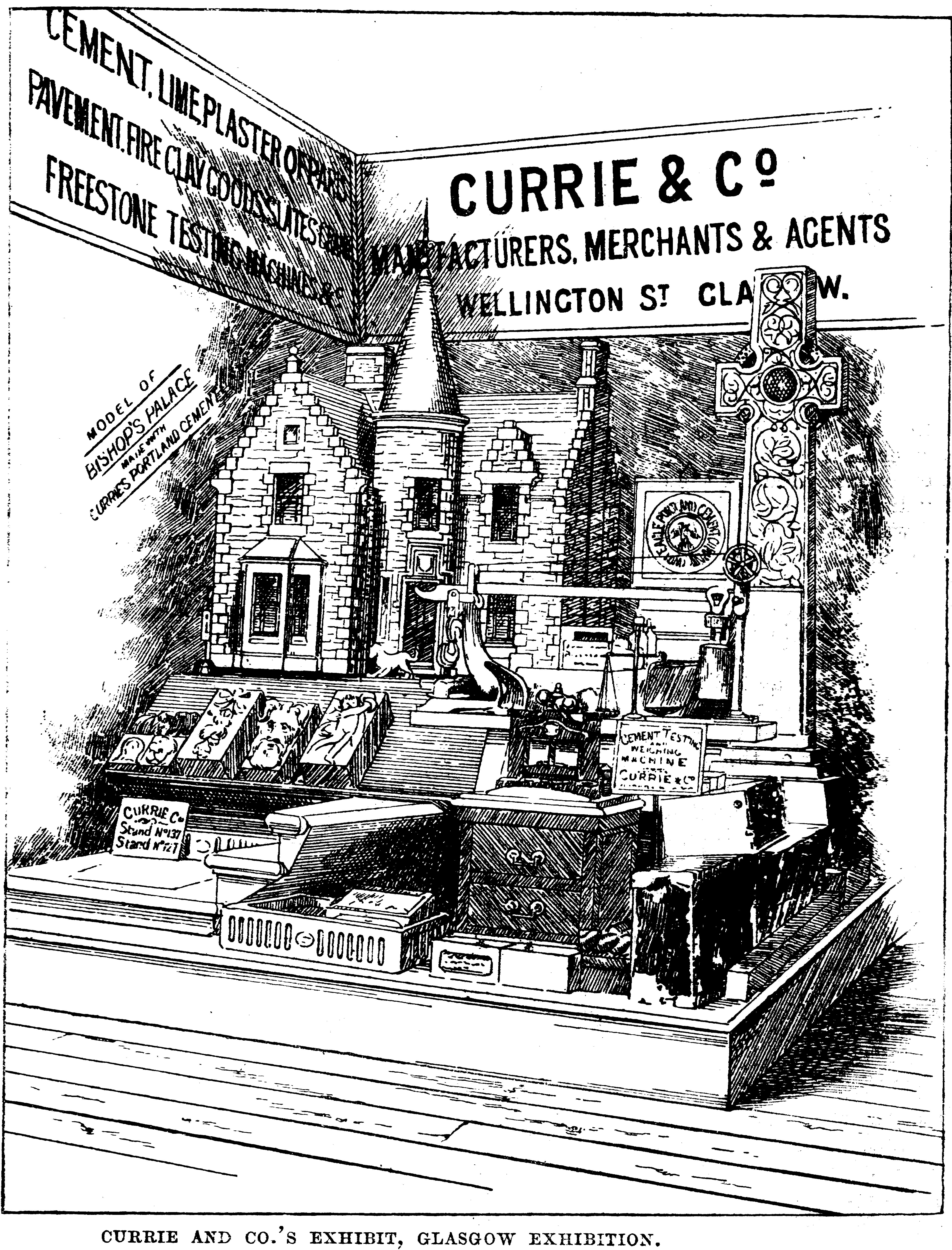 The firm have exceedingly interesting exhibits at the Glasgow International Exhibition (Stands No. 127 and 137) in the shape of a cement model of a villa, testing plant and fireclay goods. About twenty storemen and carters and three or four travellers are employed. We give illustrations of the firm's office, principal stores, and of one of their exhibits at the Exhibition.
Back to Index of Firms (1888)