Kelvinbank House, Sandyford Road

1780 Kelvinbank House built by William Fleming, coppersmith, Gallowgate
1792-? Wilson, John jun., Town-Clerk of Glasgow
?-1846 William Rae Wilson, LL.D., nephew to John Wilson jun.

1831-38 Roberton, James W., merchant, 27 Wilson St.
1838-43 Cassels, Charles, writer (of Turner & Cassils, writers, 37 Virginia St.)

1843-1846 McLellan, Archd.
1846-? Glasgow Trades House
1847-60 McSymon, John, portioner, merchant

1863?-77? Officers of 25th Consolidated Battalion, Lanarkshire Rifle Volunteers. Head Quarters, Drill and Parade Ground
1878 House demolished
To Kelvinbank House in "Old Country Houses of the Old Glasgow Gentry" (1878)
To map of Kelvingrove area (1832)
Back to Sauchiehall Street Numbers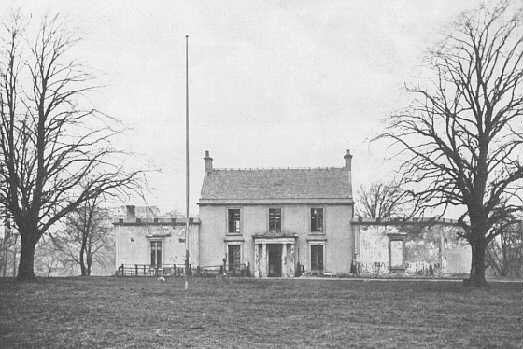 Kelvinbank House. On the north side of the road to Partick, a few hundred yards west from Kelvingrove Street c. 1870.